Les Chocolats Dastain sont fabriqués selon la tradition chocolatière française par la Chocolaterie du Pecq, chocolatier confiseur depuis 1920.

Leur fabrication artisanale permet à chaque étape de la confection de vérifier leur haut niveau de qualité.

Les emballages ont été conçus pour la meilleure protection de ce chocolat.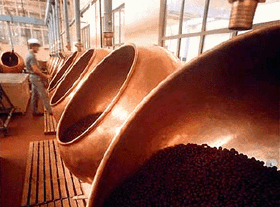 Dastain Chocolates are made in the french tradition of the chocolate makers by Chocolaterie du Pecq established since 1920.

Thanks to many hand processed operations, the high quality standard of our chocolate is checked at each step of the production process.

For keeping this quality at its highest level until they are consumed by the "gourmets", their packaging offers an ideal protection.